Skip to Content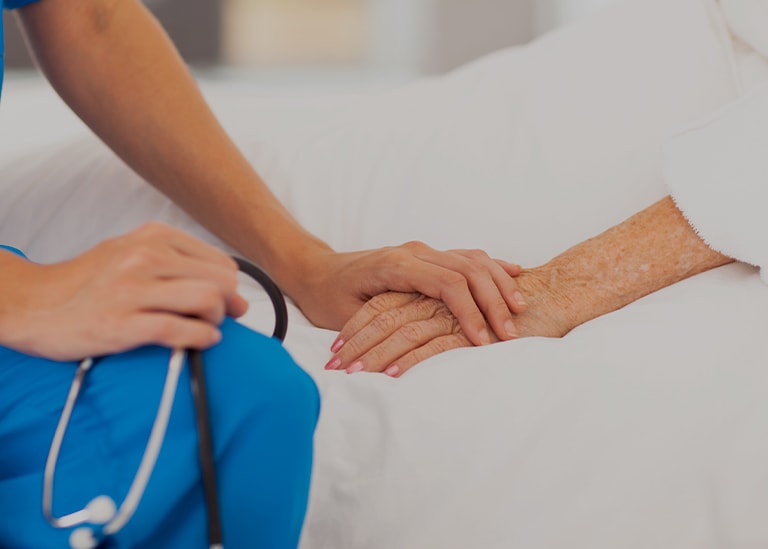 Exceptional Multispecialty Care for the Entire Family, Serving the Greater Conroe Area
Primary Care Clinic in Conroe, TX
We Offer Comprehensive Health Care Services
SHSU Physicians provides patients throughout the Conroe, TX area with exceptional healthcare services. Our clinic is an extension of Sam Houston State University, dedicated to continually researching advanced treatment options. We are dedicated to providing our valued patients with the high-quality care they need and deserve. We boast a multispecialty team, including pediatrics, osteopathic medicine, family medicine,  internal medicine, and psychology. Reach out to our team to learn more about what we offer.
We Are Your Trusted Source for Family Medicine
Are you looking for an experienced primary care doctor? SHSU Physicians is here to provide all your healthcare needs. Family medicine is among our many specialties, and we welcome patients of all ages. With over 100 years of combined healthcare experience, our providers have the expertise to offer outstanding treatment. We are dedicated to implementing the latest, most advanced treatment options. Schedule an appointment with our office today or walk in for a same-day visit. Our focus is patient education, and we never compromise our commitment to compassionate care.
We Provide Care for All Your Family's Needs
Our healthcare providers are well-equipped to care for a wide range of conditions. Whether you're dealing with the flu or a painful joint injury, our professionals are here for you. We can take care of your annual physical, as well as skin cancer screening, weight-loss counseling, and diabetes management. Our team is proud to cultivate lasting doctor-patient relationships based on trust and confidence. Simply reach out to our friendly staff to request your appointment or ask a question. We're happy to help!
Our Comprehensive Health Care Services
At SHSU Physicians, patients can expect a wide range of comprehensive health care services. These services include, but are not limited to, the following:
Physicals & Immunizations – Annual physicals and recommended immunizations are critical for maintaining good health. It's essential to stay up-to-date on your annual visits and vaccinations. Taking a proactive approach to you healthcare will ensure you remain healthy year-round.
Pediatrics – Are you looking for a healthcare provider for your child? Perhaps you need a doctor for both your two-year-old and your teenager. Our pediatricians and family medicine experts can assist you with both.
Telehealth – In-person healthcare visits are the standard of care but we realize that not all health problems require an in-person visit As such, we offer telehealth appointments when appropriate to optimize your access to quality healthcare.
Bone & Joint Injuries Treatment – Bone injuries can cause lots of pain, even if you're only dealing with a minor sprain. Reach out to our expert team whenever you find yourself enduring an injury or joint pain. We can help you restore your comfort and quality of life.
Dermatology – If you're dealing with a stubborn skin problem that doesn't respond to drugstore creams, it's time to visit our facility. We offer skin evaluations and procedures. Most skin conditions can be managed in a primary care setting.
Osteopathic Manipulative Medicine – Osteopathic medicine is one of our many specialties. It is an innovative way to address chronic pain and prevent further illness and injuries.
Clinical Psychology – Our clinical psychology services include behavioral weight management, working through common mental health concerns, psychological evaluations, and more.
Sleep Medicine – Dr. Barker is a board-certified sleep specialist providing care for most sleep medicine evaluations, and more.
Your Safety Is Our Top Priority
Safety is our number one priority at SHSU Physicians. Because we want you to feel comfortable at our office, we've implemented numerous protocols to minimize disease spread based on the latest recommendations from the Centers for Disease Control and Prevention (CDC) and local health authorities.
Contact SHSU Physicians in Conroe, TX Today
SHSU Physicians provides care for patients of all ages. At our state-of-the-art facility in Conroe, patients will find a wide range of primary care services highly-skilled physicians. Our physicians have vast experience in preventative care, as well as the treatment of common illnesses and conditions. Contact us today to schedule an appointment with one of our experienced physicians.
See What Our Patients Are Saying
Our patients rave about the exceptional healthcare providers at our office. Hear more about our providers and services directly from our valued patients!
Extremely friendly staff.