Skip to Content
Primary Care Services in Conroe, TX
Our Trusted Primary Care Providers
SHSU Physicians is proud to be Conroe, TX's leading destination for the highest standard of primary care. With an unwavering dedication to delivering quality healthcare services, our primary care professionals serve as our patient's first line of defense in protecting and maintaining their health with comprehensive primary care services built upon lasting doctor-patient relationships.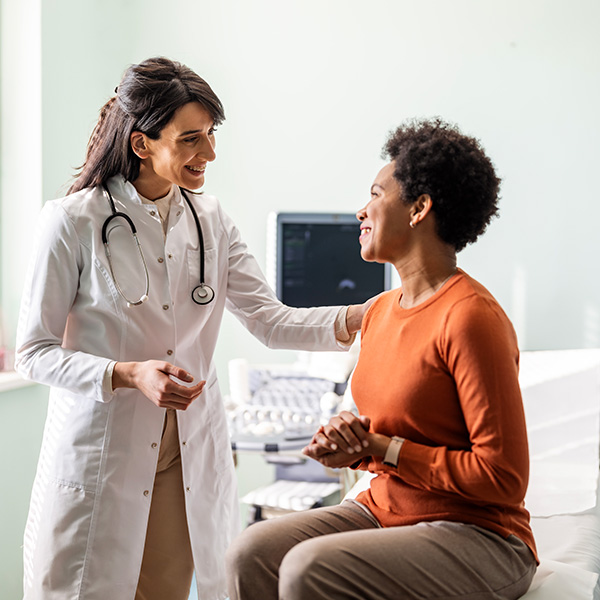 What Is Primary Care?
Primary care is an essential healthcare resource. The goal is to provide patients with routine medical services while granting them the ability to detect health concerns early with our preventative approach to healthcare. Our primary care services include everything from regular checkups to treatments for various illnesses and injuries. Our family primary care practice is pleased to work with patients at all stages of life.
Our Primary Care Services in Conroe
At SHSU Physicians, we take pride in being a one-stop destination for all of our patient's primary care services, providing a range of comprehensive screenings, treatments, and counseling resources including:
Preventive medicine
Routine checkups
Weight loss and weight management
STD testing
Family planning
Injury and common ailment care
Smoking cessation
Conditions We Treat
With our state-of-the-art technology, SHSU Physicians provides trusted diagnosis and treatment for a range of health conditions, including the following:
Chronic and acute diseases
Diabetes
Arthritis
High cholesterol
Skin conditions
Mental health concerns
Types of Primary Care
There are four types of primary care, including:
Family medicine – Primary healthcare services for infants to seniors
Internal medicine – Primary adult healthcare services that include cholesterol and blood pressure screenings, pre- and post-operative care
Pediatrics – Primary healthcare for infants, children, and adolescents
Obstetrics and Gynecology – Primary women's healthcare focused on reproductive health and family planning
Benefits of Primary Care
Establishing a strong working relationship with our board-certified physicians provides a wealth of benefits. Our primary care services provide patients with personalized care in a comfortable environment where they feel safe, respected, and well cared for. With our comprehensive approach, patients can benefit from education and lifestyle guidance while mitigating the risk of serious health concerns.
What's Included in Primary Care
SHSU Physicians' primary care services include the following:
Screening and counseling for diabetes
Screening and counseling for cholesterol and blood pressure
STD testing
Women's healthcare exams
Men's healthcare exams
Management of chronic diseases
Pre and post-operative care
Immunizations and vaccinations
Preventive medicine
Weight management
Flu shots
What If I Need to See a Specialist?
Our professionals are well-versed in the diagnosis and treatment of a wealth of medical conditions. However, in the event that you require additional or specialized medical counseling or treatments, our physicians can provide you with a referral to a trusted specialist to integrate your medical care with your existing primary care services at SHSU Physicians.
Make Your Appointment Today
Utilize our simple online scheduling system to request your next appointment at SHSU Physicians.