Skip to Content
Telehealth Services in Conroe, TX
Get Medical Care Without Leaving Home
As busy adults, it can be difficult to find time to visit the doctor or even to bring your child to the doctor. You're always on the go, juggling work, social events, and your kid's school schedule. The worldwide pandemic has only complicated things further. Even if you do have the time to visit the doctor, you may feel uncomfortable being in public spaces. Telehealth appointments help solve this issue by allowing you to get the care and attention you need from a doctor right from the comfort of your own home. SHSU Physicians is proud to offer telehealth services to our patients in Conroe, TX and Montgomery County, providing pediatric and general adult care. Please reach out to us today to learn more about our telehealth options.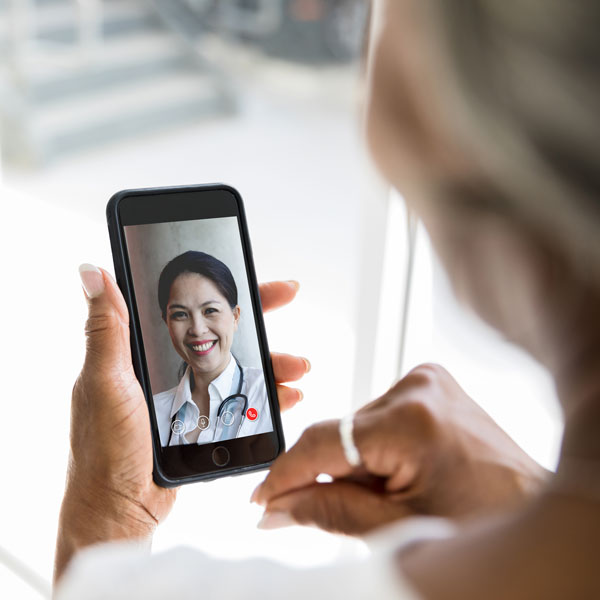 Combining Technology and Healthcare
Telehealth is a broad term used to describe the use of digital information and communication technologies, like a computer, cell phone, or tablet, to access health care services remotely. This gives patients the freedom to manage their healthcare from a remote location without needing to visit a doctor's office directly. Telehealth can include a variety of technology, from video conferencing and online food logs to photo screening and educational videos. It is truly amazing how much you can still accomplish for your health without seeing a doctor in person.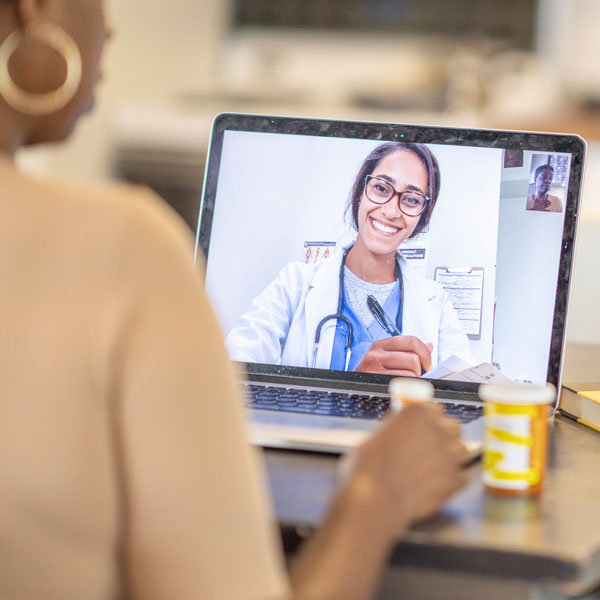 The Benefits & Limitations of Telehealth
Telehealth appointments are an excellent option for many health concerns. It allows doctors to check in with their patients and answer any questions. Some minor illnesses can even be diagnosed, and prescriptions to treat them can be prescribed through a telehealth appointment. Telehealth has limitations and is not an option for conditions that require hands-on treatment. In-person visits are necessary on occasion.
The Goals of Telehealth
Telehealth is an incredibly useful tool when it comes to making healthcare easier for everyone. By offering telehealth services, we help you take better control of your health, giving you more options and freedom in how you choose to seek care from a doctor. Telehealth is particularly appropriate in today's world of social distancing and allows everyone to stay safer.
Some of the primary goals our telehealth services hope to achieve include:
Making health care more accessible to everyone, especially those patients in rural or isolated communities
Making healthcare more convenient for those who have busy schedules, limited mobility, or few transportation options
Providing additional support and resources to aid in self-management of healthcare
Improving communication between healthcare teams and the patient
Virtual Appointments & Web-Based Visits
One of the primary tools of telehealth is virtual appointments or web-based visits using videoconferencing technology. A virtual appointment can occur right in the comfort of your home. All you need is a phone or computer that supports video chat. It's almost identical to having a face-to-face meeting with your doctor, only you don't have to go to an office. During the virtual meeting, you'll have a chance to tell your doctor about any new symptoms or concerns you have, as well as ask any questions. Your doctor can also prescribe medications or give you some home-care tips to help you relieve any problems. Virtual appointments are best for those who need to check in with their doctor for chronic conditions or minor illnesses like the flu or colds.
Contact Us for a Virtual Appointment
If you are interested in scheduling a virtual appointment for you or your child, please reach out to the team at SHSU Physicians today. We can tell you more about the virtual appointment process and what technology or devices you'll need to connect with a doctor. Give us a call today, and we'll find an appointment time that works for you.
Make Your Appointment Today
Utilize our simple online scheduling system to request your next appointment at SHSU Physicians.