Skip to Content
Pediatrics Services in Conroe, TX
Look to SHSU Physicians for Pediatrics
Are you looking for a healthcare provider for your child? Perhaps you need a doctor for both your two-year-old and your teenager. Whatever the case for you, SHSU Physicians is here to help. We work with children and their parents throughout Conroe, TX, and Montgomery County. Our team provides an array of services, including physicals, immunizations, and much more. When you make an appointment with us, we strive to make your experience as streamlined and stress-free as possible. With our caring approach to treatment and the chance to build personal relationships with our doctors, you'll feel your child is in good hands.
SHSU Physicians Pediatric Vaccination Policy | ARC News & Events Archive | Vaccine Policy Information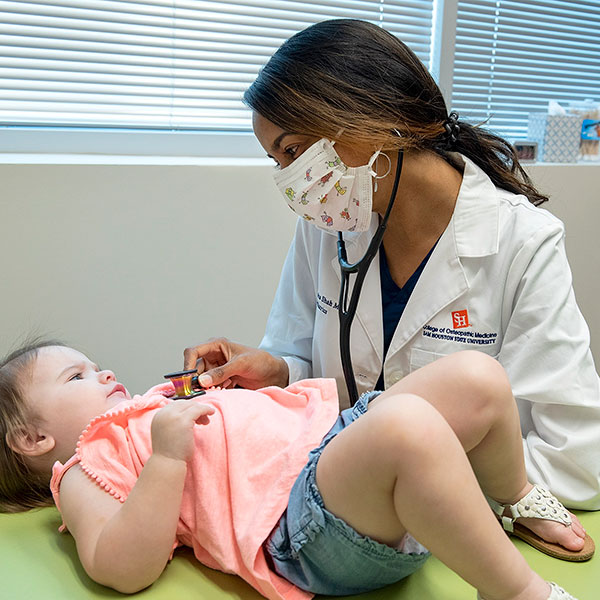 What Is a Pediatrician?
Pediatricians work to ensure children's health. They have the expertise necessary to diagnose and treat conditions commonly found in children. To become a pediatrician, one must complete medical school plus a three-year residency program emphasizing pediatrics. Pediatricians are specifically trained to take care of infants, children, and adolescence.
Explore Our Pediatric Services
Whether your child needs a routine checkup, or you're a soon to be mother/father looking for a new pediatrician, the team at SHSU Physicians can help. We're proud to specialize in a wide range of pediatric medicine. We can provide services at our facility. Our team has the resources and knowledge to offer the following pediatric services, among others:
Sick Child Visits
Our compassionate pediatricians can treat everything from a minor flu to the chicken pox. Whatever health problem your child is dealing with, rest assured that our team can help.
Common Skin Conditions & Procedures
Children and adolescents have all kinds of dermatological needs. If they need acne treatment or wart removal, our pediatricians can develop a plan.
Immunization
Don't wait to vaccinate your child! Our staff will help you stay up to date with your child's immunizations.
Sports, School, and Camp Physicals
Does your child need a physical before they can participate in a school activity? The team at SHSU Physicians will set you up with an appointment.
Well-Child Exams
Scheduling regular well-child exams are one of the best ways to make sure your child is developing normally. During these visits, we'll look for signs of common conditions and address them right away.
Meet Our Pediatric Medicine Specialists
When you're searching for a pediatrician, you want to know you're in good hands. At SHSU Physicians, you'll have peace of mind when visiting with our specialists. We understand that seeing a doctor can be stressful for children and parents alike, so we strive to cultivate a compassionate, welcoming atmosphere. Our knowledgeable pediatricians are here to help you feel more at ease.
Dr. Natasha Shah, MD, FAAP
Dr. Shah is an Assistant Professor of Pediatrics at Sam Houston State University College of Osteopathic Medicine. She is board-certified in Pediatrics and takes a special interest in preventative care, allergies, and childhood obesity care. While Dr. Shah is a lifelong Texan, she's also taken her medical expertise abroad to Mexico, Uganda, and other destinations.
Dr. Lesley Gardiner
Dr. Gardiner is board-certified in Pediatrics and has served as a pediatrician in the Conroe area over the past 4 years, first at Texas Children's Pediatrics and now at SHSU Physicians. Dr. Gardiner is passionate about serving children and their families. She believes that all children and families should be treated with respect, compassion, and kindness. She enjoys educating children and their families about their child's health and encourages joint decision-making as she sees her role with families as a partnership.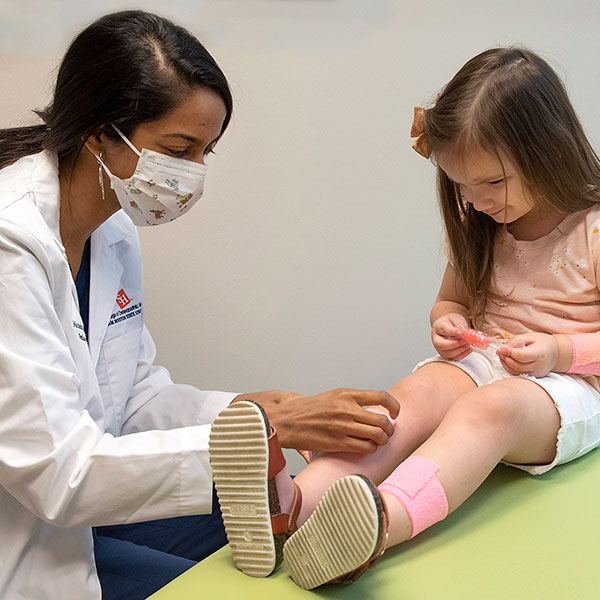 Why Choose SHSU Physicians
SHSU Physicians is an excellent choice, no matter what kind of care your child needs. Our highly-skilled staff is renowned in the region both for their expertise and their compassion toward patients. We'll always listen to your concerns and put your mind at ease. Each of our physicians works to cultivate a lasting doctor-patient relationship. You'll feel much more comfortable with a doctor you know has your child's best interests at heart. Families from across Conroe and Montgomery County choose us because of our world-class care and ability to treat every member of the family.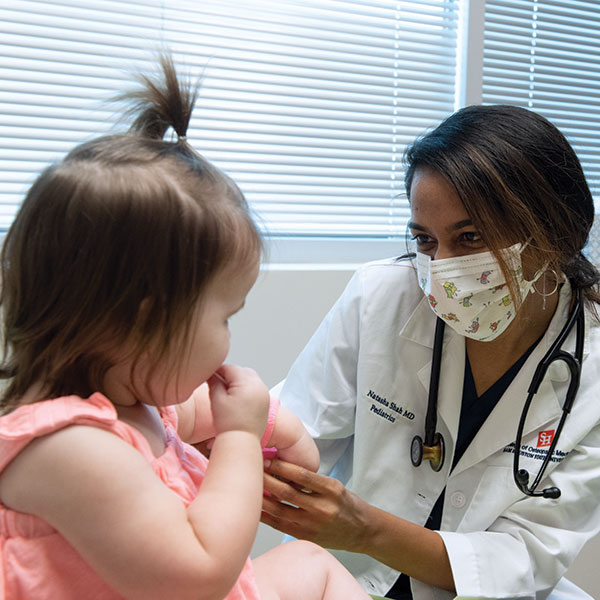 Learn More Today
If you want to know more about the pediatric services at SHSU Physicians, don't hesitate to give us a call. Our team in Conroe, TX is always happy to address your questions and make you feel more comfortable. We make every effort to ensure our office is a welcoming environment for you and your child. Contact us today to learn more about our services or to schedule an appointment.
Make Your Appointment Today
Utilize our simple online scheduling system to request your next appointment at SHSU Physicians.