Skip to Content
Simple Skin Evaluations and Procedures in Conroe, TX
Discuss Dermatological Problems With Our Team
We've all gotten a rash, hives, or some other sort of skin irritation at one time or another. Most often, these issues disappear on their own. However, many times, you need the help of a medical professional to address such skin issues. If you're dealing with a stubborn skin problem that doesn't respond to drugstore creams, it's time to see our providers. The team at SHSU Physicians is well-versed in a range of skin conditions, and our providers are here to help you. Conroe, TX and Montgomery County residents and those from surrounding areas are welcome to make an appointment at our offices.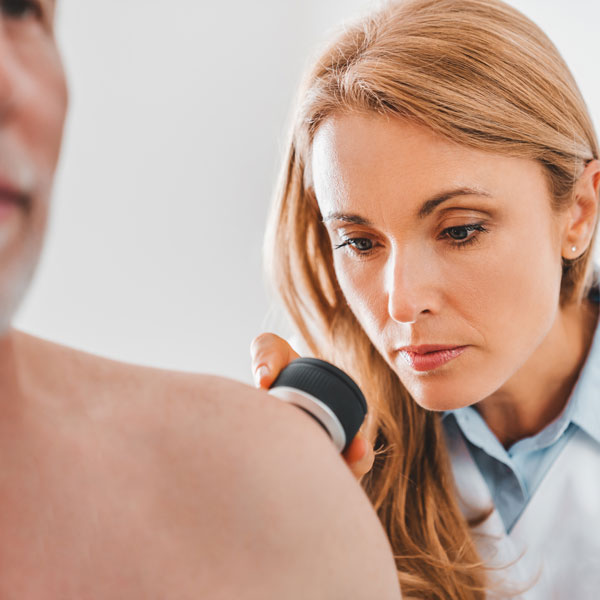 Seek Treatment for Skin Concerns
Are you dealing with chronic skin problems? Perhaps you have acne that just won't go away, or maybe you've found a suspicious mole on your neck. The team at SHSU Physicians has years of experience with a range of dermatological problems, and we can provide exceptional treatment or referrals to another specialist. Some of the most common skin problems include:
Acne
Hives
Shingles
Eczema
Dermatitis
Psoriasis
Skin Lesions
Rashes
Consider These Treatment Options
When you sit down with us, we'll discuss your current condition and the best treatment options to provide relief from your symptoms. Some skin conditions may be treated with prescription medication. However, more stubborn cases may require additional treatment. Our team may recommend mole removal, skin biopsies, or topical creams to help alleviate skin irritation or better identify your condition. Our team is always happy to answer your questions and address concerns as they arise.
Convenient Scheduling Processes
At SHSU Physicians, we strive to make scheduling your appointment as simple as possible. We welcome new and existing patients to make their appointments entirely online. You can utilize our open-access online scheduling to make your appointment from anywhere, and you can even request a same-day visit.
Make Your Appointment Today
Utilize our simple online scheduling system to request your next appointment at SHSU Physicians.